Donna Khodarahmi Wren
This is me: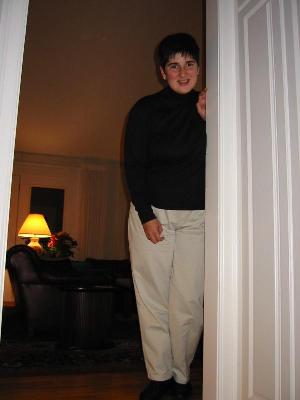 This is my family: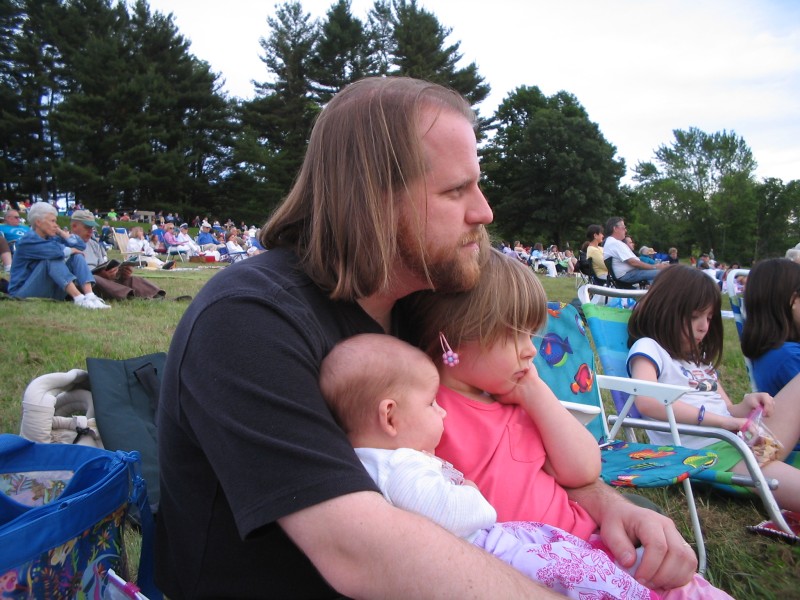 Chris, Elizabeth and Victoria
(this photo was taken during a Concord Band performance at Fruitlands)
In 2003 we moved to a new home in Arlington, MA. The boxes are gone but there are so many projects to do!
Personal Interests
I suffer from severe wanderlust and we try to travel a lot. Check out our photo album even though it needs updating (missing trips include Korea and New Orleans). We have had some phenomenal trips and eye-opening experiences. In 2000 we spent a month in Peru, learning Spanish, trekking the Inca Trail to Machu Picchu (awesome), visiting the rain forest and experiencing as much of Peru as we could fit into a month! I also worked in Nepal on a mobile Health Camp (pictures) as part of the America Nepal Health Alliance, working with the B. P. Memorial Health Foundation of Nepal. It was a truly amazing experience - living and working with very talented, dedicated doctors from Kathmandu in a tiny village with few resources. Made me realize how lucky we are in the USA! In March, 1998, I spent a month on the Navajo Reservation (pictures) volunteering with the Indian Health Service. I was based at the Gallup Indian Medical Center. I wish I had more time to learn about "walking in beauty."
I also like to read but that's really hard to do with a toddler so I spend most of my time reading children's books. Which is OK, since I love fairy tales and collect nice anthologies when I find them. I also am anxiously awaiting the next Harry Potter installment!
Chris likes to ski (and goes fast). However, I have developed "the Fear" and prefer activities where my feet are more firmly planted on the ground...like hiking and snowshoeing. We hiked almost weekly in 2000 in preparation for the Inca Trail - Monadnock, Moosilauke, Mt. Washington, etc. We also managed to fit in a snowshoing adventure in the White Mountains in February 2001 - and now have our own snowshoes and trapsed around the Blue Hills the past winter. My dangerous hobby is horseback riding and I have gotten Chris into this one as well. We have spent a weekend in Vermont during peak foliage in'98 and '99, viewing it from horseback! Unfortunately, this hobby is on hold for a while - when Elizabeth is older I plan to introduce her to horses. I have a few safe hobbies, too: Needlepoint (including designing my own patterns), knitting, quilting, and photography. Although I suppose photography isn't THAT safe when I can be found out on a ledge for the perfect picture!
I am looking forward to gardening now that we have a yard in which to do so. Trying to grow vegetables on a roof deck was not very successful: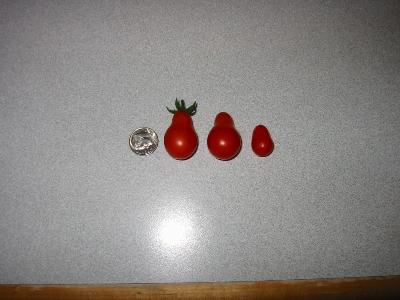 The Professional Side of Me
I am a Board Certified pediatrician and a Fellow of the American Academy of Pediatrics and currently I am an attending physician at the North Shore Children's Hospital Emergency Department. My pediatrics residency was done at Massachusetts General Hospital.
---
"Donna K. Wren" <donna@drwren.com>